THE-COMPLETE-GUIDE-ON-INDIAN-MARBLE-EVERYTHING-YOU-NEED-TO-KNOW-ABOUT-INDIAN-MARBLE-BY-BHANDARI-MARBLE-GROUP-INDIA
EXPLORE MORE DESIGNS OF INDIAN MARBLE
The various design possibilities that marble offers you are worth exploring. Figure out the whisper perfection to you and go all out. Do not hesitate to experiment because with marble and its beauty you are backed up and safe. Waterfall designs, or singular colors, or textures that text feelings straight to your heart, marble designs look ideal in your homes.
Colored marble offers a variety of options for you to choose from. You can mix different shades in shiny geometric patterns and create a feast for the visual senses. The baroque-style furniture and opulent decoration can really bring out the charm of old-world days.
Clean, elegant, gleaming, durable – Four reasons why marble flooring is preferred over the centuries and has stayed in vogue all these years. But, for those of us who admire the perfection of details, floorings aren't a simple matter of choosing the best stone and then letting the chips fall where they may as the installation process completes.
Choosing the right marble is a difficult task but knowing your options is always a good idea. We bring you all the common and unique marble designs that homes across the world flaunt to make informative decisions about floorings
WHY IS INDIAN MARBLE GOOD FOR INTERIOR
There are reasons beyond beauty to opt for Indian marble as the most obvious choice. Following are the points that define Indian marble's craze-
Evergreen- Using marble for flooring is about giving life to your dream habitat. Marble ages beautifully if maintained with care. A coat of sealant varnish once in a while ensures the striking polish of marble. The cost of maintaining marble is much less than the look it provides.
Durable- Another reason to use marble is its strength and durability, surpassing tiled or any other flooring. Tiles are consistently improving, but they are high-maintenance. Apart from maintenance, tiles cannot be carved the way marbles can to suit the interior décor.
Wonderful finish- Marble has a natural finish. The best quality of Indian marble is its purity without any major mixture of impurities or minerals. The natural finish of Indian marble makes it shine like a mirror and sparkle from a distance.
White Marble- The specialist of Indian marble is in the white natural stone. The natural white marble is mined from Rajasthan and Madhya Pradesh. The elegance of pure white marble is mesmerizing and unbeatable.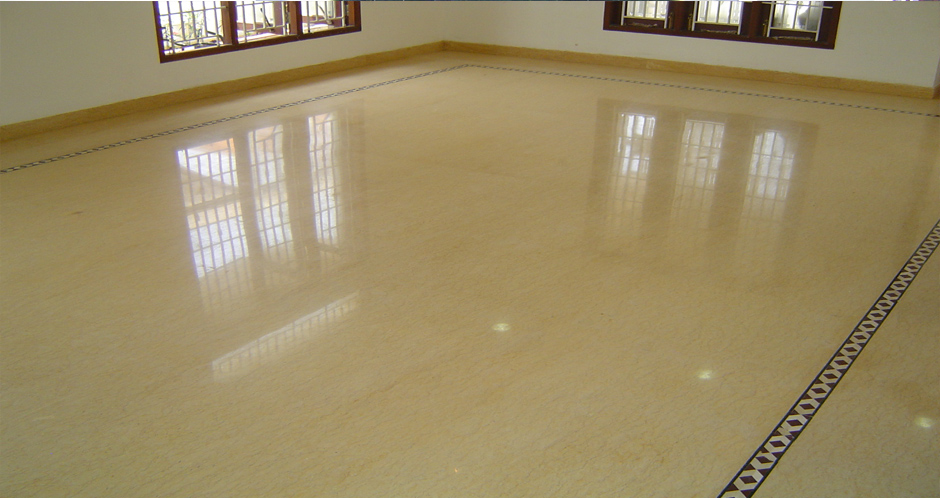 BENEFITS OF INDIAN MARBLE
• Durable and scratch-resistant
• Long-lasting
• Exquisite design patterns and elegance
• Easy to clean
• Provides good indoor air quality so no allergens
• Availability of a wide range of colors
WHERE WE CAN USE INDIAN MARBLE
Marble is considered to be a luxurious natural stone that never goes out of style. Hence there is huge demand and consumption of both marble slabs and pre-polished ready-to-fix marble tiles in India. There are rich marble deposits in the states of Rajasthan, which accounts for the huge production of marble in India; the other marble-producing states of India include Gujarat, Andhra Pradesh, and Madhya Pradesh.
• FLOORING
• WALL CLADDING
• BATHROOM
• LIVINGROOM
• EXTERIOR AREA
AVAILABILITY OF INDIAN MARBLE
Indian marble is available in numerous varieties, vein patterns, and colors, such as white, yellow, beige, green, black, and brown. One can experiment with different types of marble to create designs by combining marble slabs or tiles of different colors, shapes, and patterns.
The land of Rajasthan produces a big variety of marble products in all popular colors and shades. From plain to vein and from off-white to dark hues, Rajasthan has no dearth of marble stone. B2B buyers flock to India to have commercial, standard, and premium quality marble tiles and slabs from leading marble suppliers and manufacturers in Rajasthan.
Andhi Marble– White to greyish-white marbles; green and black marble
Banswara- Off-white dolomitic marble
Jaisalmer region – Yellow marble
Makrana- Pure white crystalline marble stone like Albeta, Adanga, Doongri, and pink marble
Udaipur- Off-white and greyish-white, pink marble, and green marble

ADDED BY EXPERT TEAM OF BHANDARI MARBLE GROUP…9784593721
THE-COMPLETE-GUIDE-ON-INDIAN-MARBLE-EVERYTHING-YOU-NEED-TO-KNOW-ABOUT-INDIAN-MARBLE-BY-BHANDARI-MARBLE-GROUP-INDIA