CELEBRATE-INDEPENDENCE-DAY-AND-INDIAN-MARBLE-GRANITE-AND-NATURAL-STONE-GROWTH-OPEN-A-NEW-FLAGSHIP-GALLERY-THE-INFINITY-LUXURIOUS MARBLE LATEST TRENDS OF INDIAN STONES AND THEIR USES GLOBAL HERITAGE STONES OF INDIA
Our country gained freedom from British rule on August 15, 1947. This day holds a special place in the heart of every Indian. On this day, India's tricolor flag is hoisted at the Red Fort in Delhi. The Prime Minister addresses the nation and a military parade is held that is broadcast all over the country.
Independence Day is observed with flag-hoisting ceremonies, parades, and cultural events in all Indian states and Union Territories. Preparations for Independence Day start a month in advance. Schools and colleges organize cultural events, competitions, debates, speeches, and quiz competitions.
INDIAN MARBLE IS THE QUALITY WE PRESENT IN TODAY'S ERA
Marble has been intertwined with Indian architecture for centuries. When we think of marble, the ethereal beauty of the Taj is what comes to mind. The shiny white stone adorns several heritage buildings even today. Marble quarrying is prominent in the states of Gujarat, Madhya Pradesh, Rajasthan, and Andhra Pradesh.
Marble is a commonly used material in the world of home interiors and is used almost everywhere from living rooms, bedrooms to kitchen countertops. It adds a timeless elegance to any corner of your home. The two most popular variants of this stone are Indian and Italian marble.
There are reasons beyond beauty to opt for Indian marble as the most obvious choice.
Evergreen- Using marble for flooring is about giving life to your dream habitat. Marble ages beautifully if maintained with care. A coat of sealant varnish once in a while ensures the striking polish of marble. The cost of maintaining marble is much less than the look it provides.
Durable- Another reason to use marble is its strength and durability, surpassing tiled or any other flooring. Tiles are consistently improving, but they are high-maintenance. Apart from maintenance, tiles cannot be carved the way marbles can to suit the interior décor.
Wonderful finish- Marble has a natural finish. The best quality of Indian marble is its purity without any major mixture of impurities or minerals. The natural finish of Indian marble makes it shine like a mirror and sparkle from a distance.
White Marble- The specialty of Indian marble is white natural stone. The natural white marble is mined from Rajasthan and Madhya Pradesh. The elegance of pure white marble is mesmerizing and unbeatable.
Italian marble is widely famous for its delicate veins and glossy shine. It is quarried in Italy and is readily available in India too. This type of marble is usually available in slabs. The most preferred variety of Italian marble is the white marble from Carrara. Because of its lustrous look, Italian marble is most commonly used as a decorative element on wall paneling, flooring, pooja room embellishments, and the like.
ABOUT NATURAL STONE
Natural stones are a product of the Earth that results from geological changes and mineral compositions that have been occurring for millions of years. Since the formations are natural, the stones have no date of birth nor an expiry date. These materials are quarried from the Earth's surface and throughout history, they have been used as a prime building material for timeless monuments that are still standing today. This is a true testament to the strength, durability, and endless luster of the stones. Today, many homeowners opt for natural stone over other building materials for a variety of reasons.
These versatile materials can be used both indoor and outdoor in various places, including flooring, wall cladding, bathroom, pooja room, countertop, walkway/driveway, landscaping, timeless monuments, and more. There are endless benefits and there is no limit to what you can do with natural stones. Not only are they unique, rare, and beautiful, but they are also durable, easy to maintain, environmentally friendly, versatile, and aesthetic.
Natural stone comes in many different colors, hues, textures, shapes, and sizes, making it one of the most versatile materials used in home construction. It can also be integrated into virtually any style, from contemporary to a more traditional design. Perhaps one of the fascinating things is that it is so unique; no two stones are the same, meaning you will always have a distinct design to your own personal taste and style.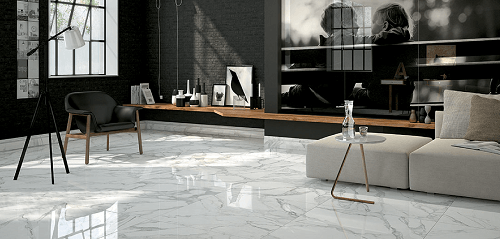 Homeowners have found creative ways to incorporate natural stone in virtually every room of their home – a feat few other building materials can't match. Also, natural stone ages well, retaining its natural beauty and luster with minimal care. This is unlike many manufactured mediums that don't fare well over time and need to be replaced rather consistently.
PRICE OF INDIAN MARBLE & ITALIAN MARBLE
Italian marble is one of the most excellent varieties of marbles in the world. It's available in a variety of price ranges with the most economical starting from as low as Rs 150 per square foot, and the premium range costing over Rs 4000 for a square foot.
On the other hand, Indian marble is way more economical and affordable. Its pricing starts at Rs 150 per square foot. When determining the total cost, you must add the costs of cutting the slabs to your required size and pattern.
Marble requires a specialized artisan for the cutting work. Depending on how detailed and intricate the design is the overall price can go up to Rs 2000 – 2,500 per square foot. Also, it is important to note that marble needs to be polished, buffed, and sealed with tin oxide. This polishing costs approximately Rs 40 per square foot.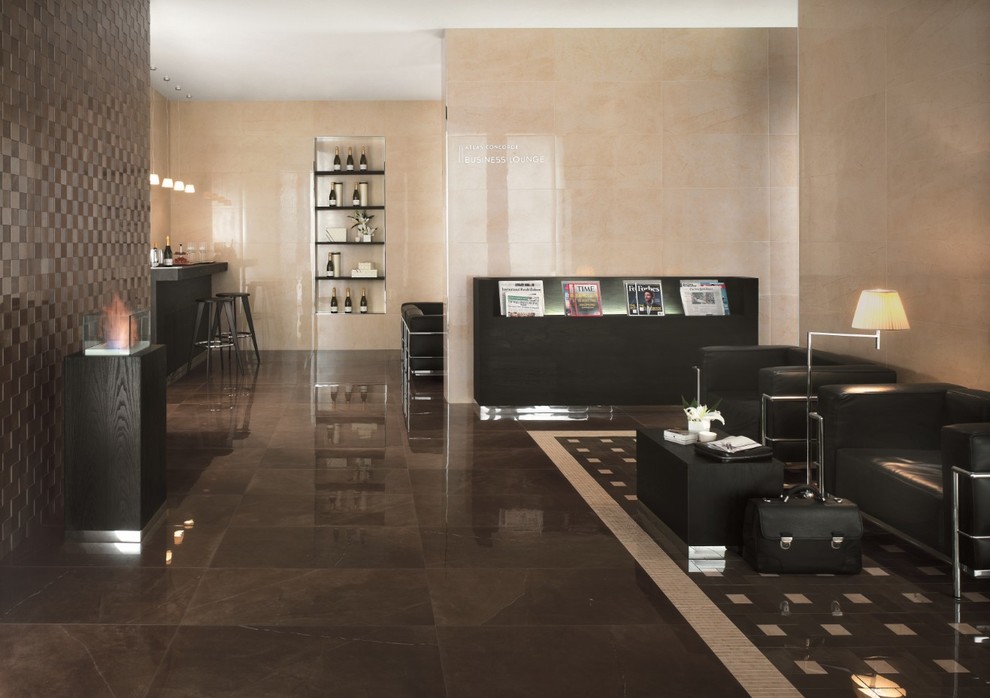 And that a wrap! We hope this blog now gives you the best of both worlds: Italian and India. Before choosing the right kind of marble for your home ensure you choose one that suits for lifestyle and budget. When it comes to elegance nothing matches the pure beauty of marble, so don't shy away go make a classy choice!
Natural stone is known for its durability and ability to withstand the test of time. Granite and Quartzite specifically are unmatched when it comes to strength – and make for a great material to use for more complex structural home projects, such as buildings, monuments, and supports. It is undoubtedly proven to be more durable than most other products on the market, showing minimal wear and tear over time. It offers homeowners a sustainable option for indoor and outdoor home design.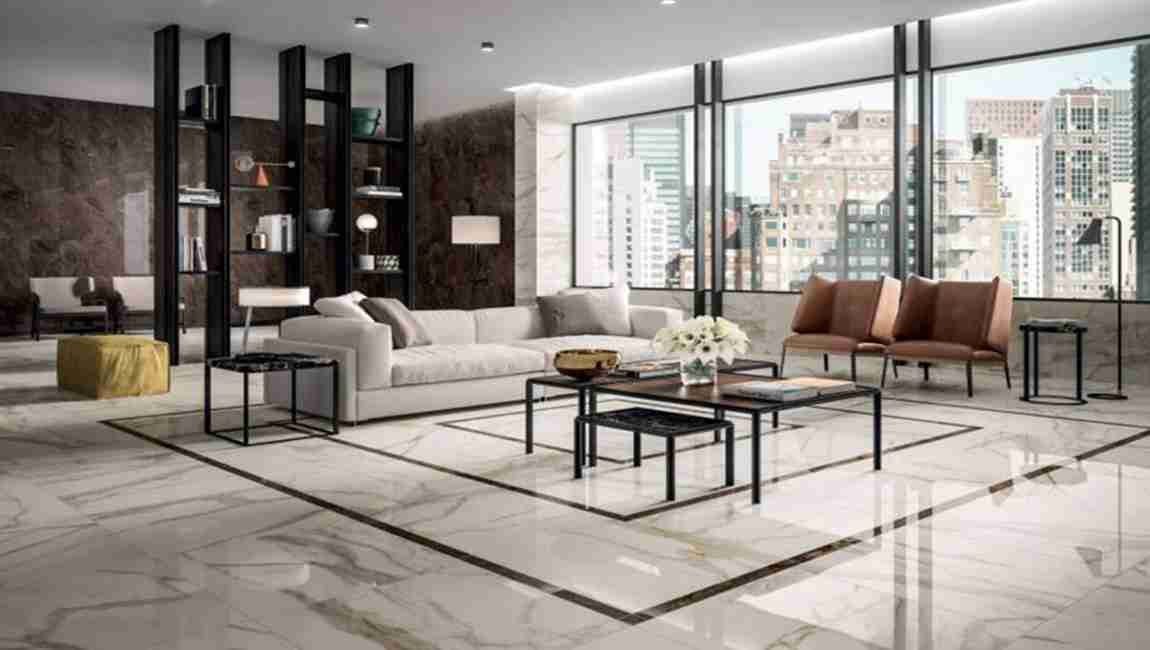 Cost-Effective
The long-term benefits of Natural Stones are unmatched when compared to other building materials. With relatively low long-term maintenance costs and longevity, natural stones are the most feasible choice. Owing to their durability and strength, the stones will last for years to come.
Aesthetic
Natural stones have personalities of their own, as each kind of stone and each slab is unique, so they lend themselves easily to creating a mood. Sophistication is inherent to all-natural stones, as they elevate ordinary rooms to extraordinary with timeless appeal. Sophistication is not limited to one color, texture, or finish. This material's versatility enhances the aesthetic appeal of your home and is a sophisticated, timeless trend capable of transforming interior spaces to bring smiles and elevate your happiness.
ADDED BY EXPERT TEAM OF BEST MARBLE BY BHANDARI MARBLE GROUP…!!!
CELEBRATE-INDEPENDENCE-DAY-AND-INDIAN-MARBLE-GRANITE-AND-NATURAL-STONE-GROWTH-OPEN-A-NEW-FLAGSHIP-GALLERY-THE-INFINITY-LUXURIOUS MARBLE LATEST TRENDS OF INDIAN STONES AND THEIR USES GLOBAL HERITAGE STONES OF INDIA