BHANDARI MARBLE WORLD INDIA
Natural stone is a sublime material. When it transpires in its most precious forms it becomes a true icon of excellence and exclusive luxury. Allowing yourself a journey through the most precious marbles, granites and natural stones in the world means being enchanted by unexpected colors, games of light and shadows, veins that seem to be constantly moving and interweave, come together, move on the surface like waves of water.
ITALIAN MARBLE SINCE 1969
If you're looking to give a special touch or reinvent your new home or existing space, the first thing to focus on is the flooring of the house. The space you walk on transforms the look and feel of an interior, whether elevating your interior or dulling it down. And it's well known that the right choice to make is to choose Italian marble tiles for flooring.
From time immemorial, the greatest architects and interior designers have known the class that Italian Marble holds in itself. With high luster and a crystal-like appearance, Italian marble can add a dreamy touch to your home and are much more delicate and porous than their Indian counterparts. They are sourced from various regions across Italy and come to India in slabs or blocks.
Statuario
Statuario Marble is a complete eye puller and one of the all-time classic marble with solid durability and strength. It is an exclusive stone with distinct grey veining throughout and a striking, bold pattern
Bottochino
Bottochino Marble is a premium quality imported Italian Marble. Like other notable marble, this unique stone offers a distinctive appearance and brings characteristics that make it the choice for many architects and interior designers. When placed right, they make beautiful patterns as they adorn any space with their beige, oyster, and golden shades.
Carrara
Carrara White is one of the most famous stones in the world. This marble has been quarried for centuries, due to its elegant white-gray background and soft gray veins and is a timeless stone, perfect for any traditional or contemporary flooring design.
Calacatta Marble
Calacatta is one of the most precious and appreciated Italian marbles, above all for prestigious projects and extremely refined furnishing elements. Extracted from the Carrara quarries, this marble has been used since the Renaissance in the most exclusive projects for its delicate magnificence and for the ability to transmit with extreme elegance the most refined aesthetic luxury. The base of Calacatta marble is crystalline white.
Thassos White
The White Thassos Extra marble is a particularly precious material that comes from Greece. Its value is to have a very fine grain, which gives it a particular crystalline touch, and an absolute white background that has neither veins nor intrusions. The slabs are usually small and carefully selected according to their more candid color. Given the intrinsic beauty of the material, the most suitable processing is the polishing that makes it incredibly bright and suitable for enhancing any type of construction.
Golden Portoro
A very precious marble, starting from the few quarries in the province of La Spezia that extract it and then continue with the difficulties related to the protection of the local landscape that requires a particularly complicated extraction. The Black Italian Portoro is a beautiful marble, characterized by an intense and brilliant black with golden veins alternating with whitish areas of variable dimensions. 
INDIAN MARBLE SINCE 1631 BY BHANDARI MARBLE WORLD
WHITE MARBLE RANGE
White marble has been used around the world to create simple and graceful environments both indoors and outdoors. It is taken as a symbol of simplicity and immorality as well as providing light and spaciousness. White marble is comparatively soft and easy to use. Hence, can be used for any kind of project. It can cover the floors and walls of both interior or exterior spaces and provide an elegant appearance.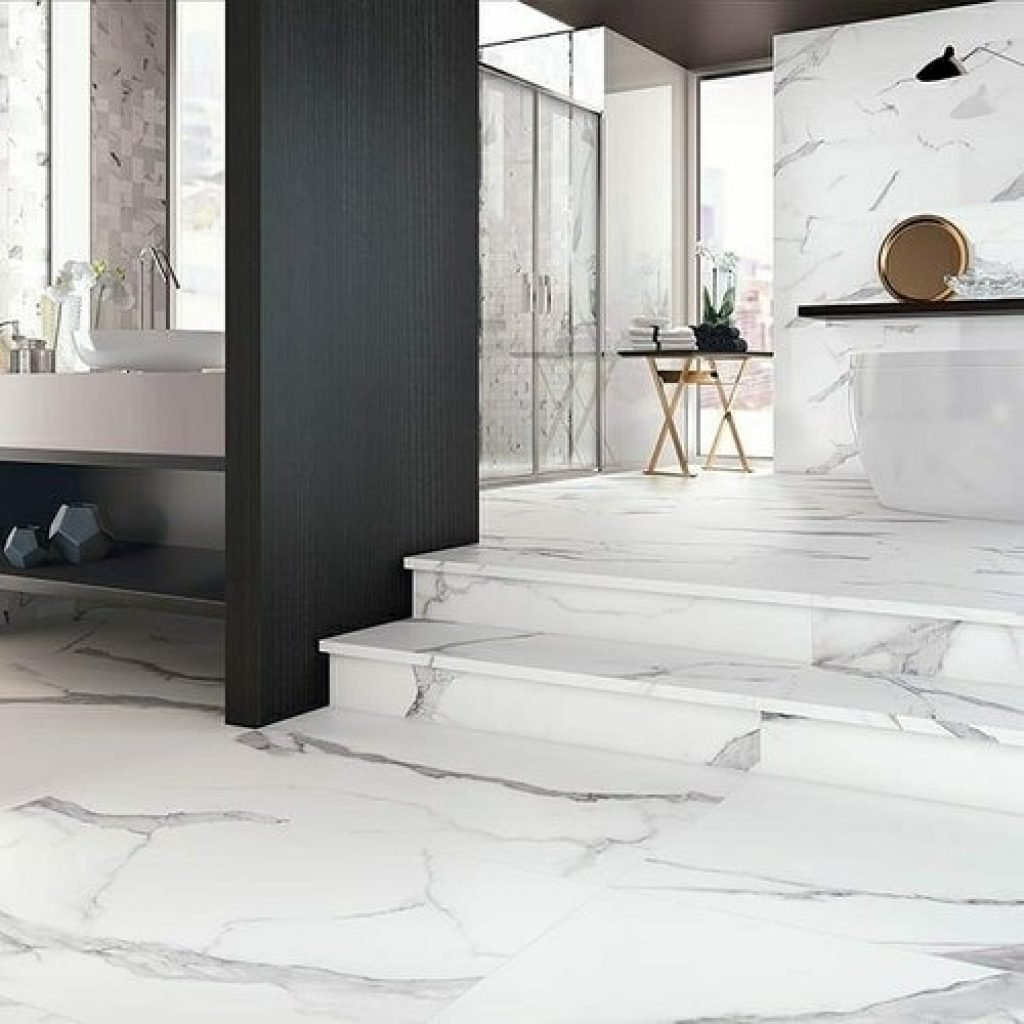 AMBAJI WHITE MARBLE
Amba White Marble has a pure white background embellished by veins with light grey shades. Extracted in the mines of Gujrat (India), this rock is also known as Ambaji White Marble. This marble is one of the finest & purest natural stones and is famous for its high quality, appearance, unique design, smoothness, and color. Owing to its looks and fine quality, the stone is especially good for marble flooring, kitchen countertops, mosaic, fountains, pool coping, stairs, window sills, and other building projects. 
RAYMOND WHITE MARBLE
Raymond White Marble is a white Gray marble quarried in the mines of India. This marble is also known as White Paloda Marble. With the beautiful diagonal grey and black patterns, marble has become a popular element of construction projects. Elegant designs, eye-catchy look, and glossy surface are kept in mind while manufacturing this premium quality marble. And while the sophisticated designs offered by this marble is the reason for its popularity, there are far more applications of this marble. The Raymond White Marble is suitable for indoor and outdoor applications.
ARNA WHITE MARBLE
Aarna Marble is named after Aarna village nearby Rajsamand (Rajasthan). It is also called Arna white marble, White Aarna marble, Makrana white marble. Aarna white marble can be processed into polished, sawn cut, sanded, rock-faced, sandblasted, tumbled, and so on. Aarna marble has a white background and light green lining shade. It can also have a light gray and light green lining. The white background appears less due to heavy linings. Clear marble with white background is exceptional to find. It can have cracks and smashes on the surface. This is an affordable white marble. The price of Aarna marble depends on the variety and variation.
BUNNY WHITE MARBLE
Bunny Marble is the best variety of Rajnagar marble, usually mined from Agaria village in Rajnagar (Rajasthan). It is one of the most economical and good quality of marble. Bunny marble has a high percentage of calcium and is therefore resistant to water seepage. The water absorption of Bunny marble is said to be the lowest among all types in India, and the marble is claimed to contain 98 percent of calcium carbonate and only two percent of impurities. The different shades of Bunny marble are pure white, white with grey shades, and white with pink shades, depending on the level of impurities. The close interlocking property of the marble makes it strong, hard, and translucent.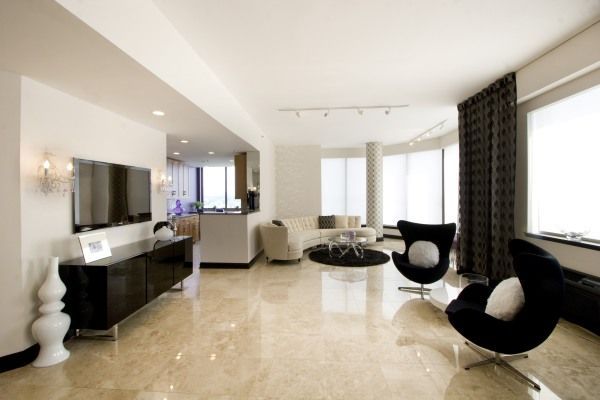 MORCHANA MARBLE
Morchana Marble's hardness, its extraordinary polished finish, its natural textures, variety, and rich colors are only some of the qualities that have made Morchana marble one of the materials preferred by decorators and architects. It is the outstanding quality of marble having white and grey color looks. It is also known as Morchana white marble. It has vibrant veins. Morchana brown marble stone recreates the classic distinctive looks of marble veining and design.
RAINFOREST YELLOW MARBLE
Furnishing your home with yellow marble is generally associated with joy and happiness. Despite the fact that this is the least used type of marble, it can still draw a lot of attention. They radiate warmth & kindness and are like a window open to summer. Their impact makes them unique and provides a delicate refinement.
RAINFOREST BROWN MARBLE
Brown marbles are the most delicate and elegant combination for almost every possible taste. The best characteristic that defines brown marble is versatility. They are ideal for rural and ethnic ambiance as well as for having a calm and composed look. Their applications include exterior and interior floor and wall, fountains, window sills, stairs, kitchen countertops, and various design projects.
GREEN MARBLE
Green marble aims to draw the gaze of every eye. This stone is used for several applications such as vanity tops, kitchen countertops, tabletop, basement, and for flooring purposes. Green marble comes with a beautiful texture and pattern that makes it ideal to enhance the beauty of any space. This premium quality marble goes well in conjunction with light and dark interiors. Quality Marble India being the leading marble supplier, supplies marble tiles & marble slabs at great range.
SPIDER GREEN MARBLE
Spider Green marble is a beautiful green stone with white color veins spread in a web form. The marble is mainly found in Rajasthan, India. Famous for its polished finish and durability, the premium-quality marble fulfills the demand of nature lovers. This Green Marble is highly appreciated for its outstanding quality and effectiveness. Hence can be installed at the interior and exterior flooring, monuments, mosaic, wall cladding, bathroom, and countertops.
EMERALD GREEN MARBLE
Fabricated with a Light green base and a touch of dark black-green veins, Emerald Green is natural green marble. It is especially used as an ornamental stone, for interior/ exterior, wall and flooring purposes,s and other design projects. Known by its alternative names as NH Green, JP Green, this is a very compact and mature marble, and its strength is much greater in comparison to other green stones found elsewhere. The mines of these marbles are located at Keshariaji, Udaipur, Rajasthan, northwest India.
PINK MARBLE
Often regarded as a girly color, pink has a hard time proving itself as a serious applicant when it comes to your home. Varying from light to dark shades, pink is the base color. Pink marble can also be considered as the center stage for the decoration purpose of a building. They symbolize, innocence, a delicate, pure, and pleasing atmosphere. A soft and gentle hue that allows sophisticated creations is what defines pink marble.
ONYX PINK MARBLE
Onyx Pink is a mixture of white with pink as well as green patches. Due to its durability and stain-resistant property, it is a prime choice for interior and exterior marble flooring purposes. This shade of pink is alternatively known as Crystal Pink. Onyx Pink is also identified by the name Aravalli Pink because of its mines located in Slumber District, Rajasthan, northwest India.
UDAIPUR PINK MARBLE
Udaipur Pink Marble is fabricated with a uniform dark pink base and blackish-brown band, especially good to install for exterior and interior walls and marble flooring applications. Popular by the name Babarmal Pink the stone is famous for its beauty and durable nature. The stone showcases a beautiful pink texture and is mined at Babarmal, Udaipur, Rajasthan, northwest India.
INSPIRED FLOORING, ELEVATION, DECORATION, COUNTERTOPS, LANDSCAPING, WALL CLADDING, MARBLE STONE HANDICRAFTS, & TILES
PRESENTING WORLD'S NO. 1 ITALIAN MARBLE RANGE
THE INFINITY
LUXURIOUS IMPORTED MARBLE
INNOVATION MEETS CONVENIENCE
BHANDARI MARBLE WORLD INDIA